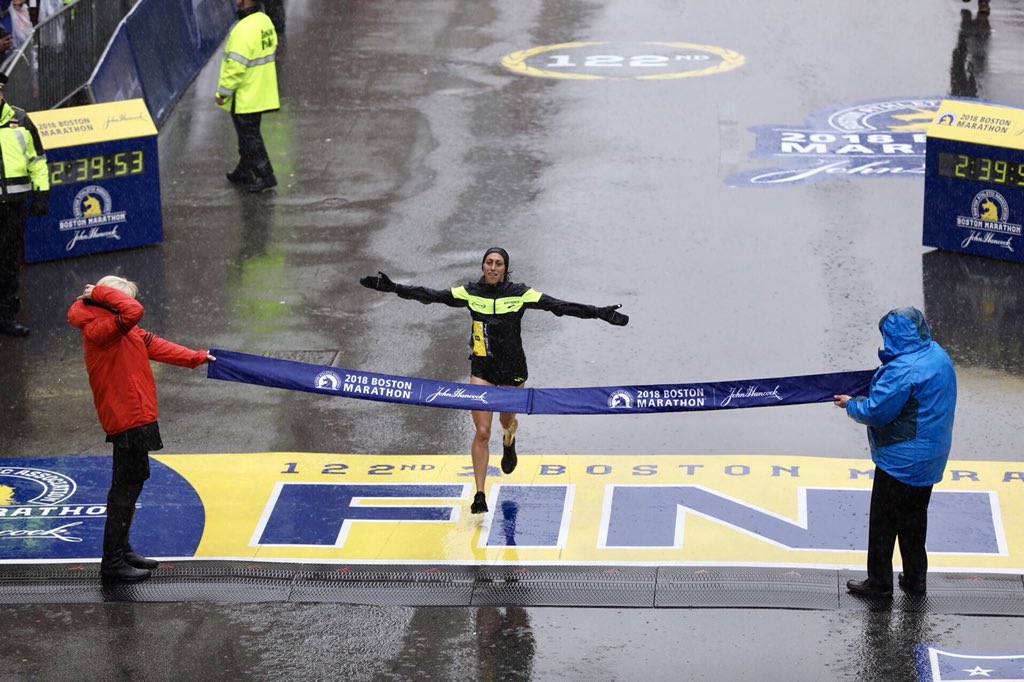 In this year's horrific Boston Marathon weather, women finished at higher rates than men. Are they better at persevering through harsh conditions? I looked into it.
This year's Boston Marathon, with its horizontal rain and freezing temperatures, wasn't just an ordeal unfolding amid some of the worst weather in decades.
It was also an example of women's ability to persevere in exceptionally miserable circumstances. In good weather, men typically drop out of this race at lower rates than women do, but this year, women fared better. Why, in these terrible conditions, were women so much better at enduring?
The results for Boston, one of the most competitive marathons in the world, were doleful this year: The winning times for both men and women were the slowest since the 1970s, and the midrace dropout rate was up 50 percent overall from last year.
But finishing rates varied significantly by gender. For men, the dropout rate was up almost 80 percent from 2017; for women, it was up only about 12 percent. Overall, 5 percent of men dropped out, versus just 3.8 percent of women. The trend was true at the elite level, too.